Rotate Caeli, the very influential international Traditional Catholic blog, just retweeted this – a response to Professor Roberto de Mattei's piece of a few days ago.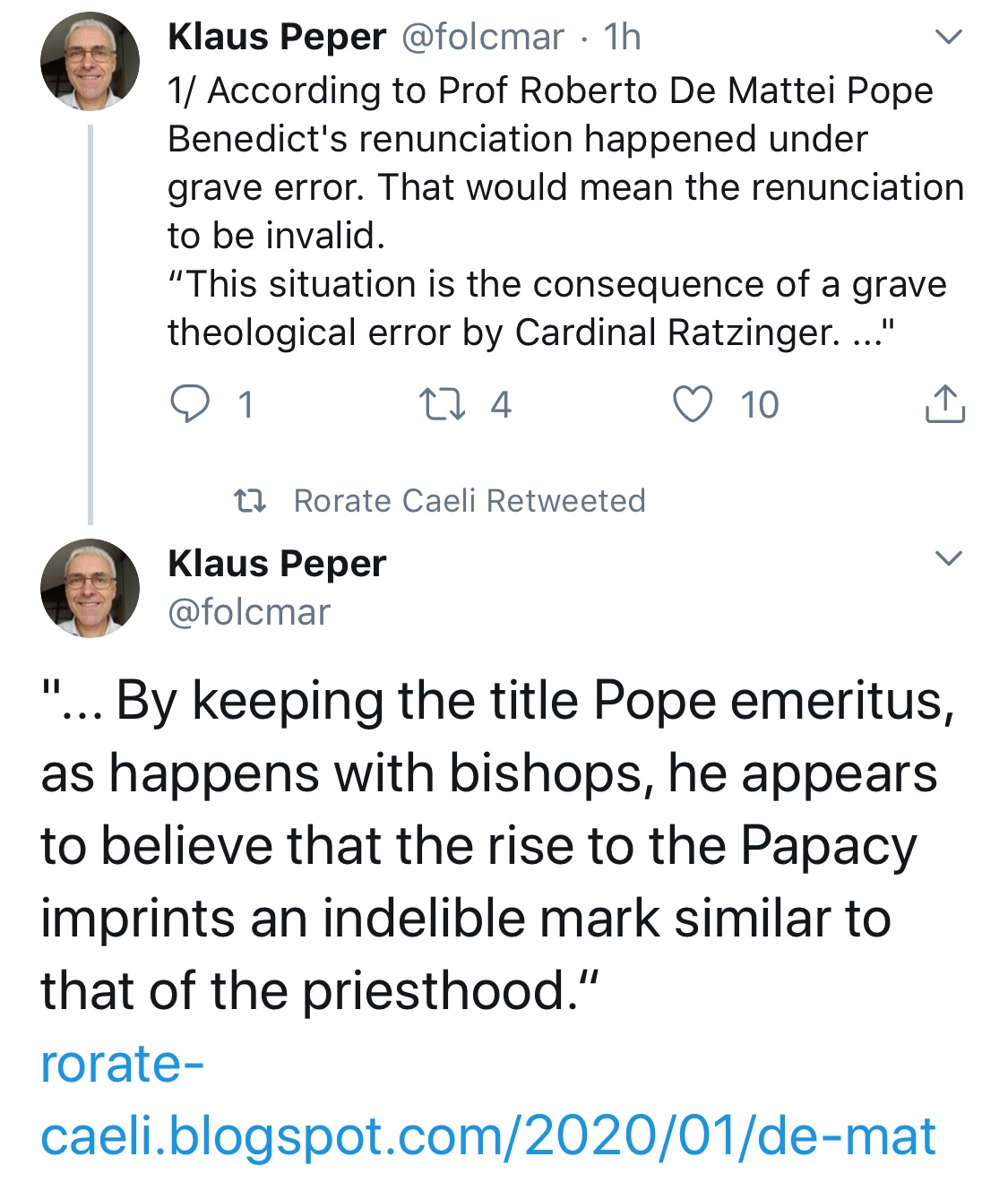 Here is the money quote from de Mattei's piece:
The priesthood can't even be lost by death, because it subsists "in aternum" . The papacy, on the other hand, can be lost, not only by death, but also in the case of voluntary renunciation or of manifest, notorious heresy. If he renounces being pontiff, the Pope ceases to be such: he has no right to wear white nor impart the Apostolic Blessing. He, from a canonical point of view, is no longer even a cardinal, but goes back to being a simple bishop.  Unless his renunciation is invalid: but this, in the case of Benedict XVI, should be proven. Effectively, the title of Pope today is being given to both Francis and Benedict, but one is certainly abusive, as only one [man] can be Pope in the Church.   
Yep.
Folks, no progress will be made so long as the TRUTH of the canonical invalidity of Pope Benedict's attempted resignation is not actively, positively acknowledged.
Anything less will simply mean more wheel-spinning.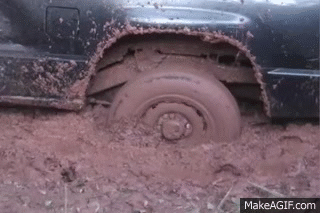 BUT, if the truth is acknowledged, folks, I'm telling you, the sun will rise on a new world the next day.

Again, here is the form that a Cardinalatial announcement could take:

"Significant canonical irregularities have been identified with regards to Pope Benedict XVI's resignation as proffered in February of 2013. Pending further investigation, a state of emergency suspense is hereby declared."

Thirty words.

Everything changes. For the better.

Pray for Pope Benedict XVI, the Papacy, and Holy Mother Church.

This entry was posted in